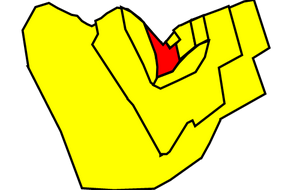 The West End is one of Ottawa's most populous areas. The West End lies west of Downtown, but east of Kanata, Ottawa's westernmost urban district.
Before 2001, much of this district was part of a city called Nepean that was seperate from Ottawa. However, from 2001 - when the entire Regional Municipality of Ottawa-Carleton became part of Ottawa - onward, this district was and still is 100% Ottawa.
The West End is home to many of Ottawa's restaurants and more. There are numerous neighborhoods.
Neighborhoods in this District
[
]
Ottawa West

Hintonburg

Wellington Village

Mechanicsville

Westboro

Highland Park

Britannia

Carlington

Skyline

Barrhaven

Courtland Park

Bayshore

Bells Corners

Lynwood Village

Leslie Park
In this District
[
]
Restaurants
[
]
Feel free to add your favourite restaurants to the list. Also, if you see any organizational errors feel free to correct them.
Seafood
[
]
Please add restaurants to category
Mexican
[
]
Generic
[
]
Alfa DIner

Al's Diner

Basil Leaf

Bistro Bis

Carlingwood Dining Lounge & Family Restaurant

Glen's Chip Wagon

Irish Hills golf club
Mediterranean/Italian
[
]
House of Lasagna

Bella's Bistro

Biagio's Italian Kitchen

Capones

Da Sergio

East Side Marios - Rideauview

Fast Eddy's

Fratelli

Il Primo
Miscellaneous European
[
]
Amber Garden Restaurant

Dalmacia
Bar/Grill
[
]
Swiss Chalet - Carlington

Swiss Chalet - Britannia

Buffalo Charlies

Casey's Bar and Grill

Milagro Grill

Jack Feeneys
Indian
[
]
Chinese
[
]
Buffet Dynasty

Country Place

Cypress Gardens

Golden Palace

Ho-Lee-Chow
Pizza
[
]
Gabriel Pizza - Britannia

Carlo's Pizza

Joe's Pizza and Subs
Japanese
[
]
Steakhouse
[
]
Outback Steakhouse - Skyline

The Keg - Westboro
Mexican
[
]
Mexicali Rosas - Highland Park
Thai
[
]
Silver Spoon Chaophraya

Nokham Thai Restaurant
Cafe
[
]
Capri Cafe

Ciccio Caffe

Napoli's Cafe
Greek
[
]
Shawarma
[
]
Bistro
[
]
Carribbean
[
]
Fast Food
[
]
Burger King - Skyline

McDonalds - Highland Park

McDonalds - Britannia

Subway Sandwiches - Rideauview

Country Style Donuts

New York Fries - Bayshore
Middle Eastern
[
]
Sports
[
]
Coming Soon
Attractions
[
]
Coming Soon
Shopping
[
]
Coming Soon
Transportation
[
]
Coming Soon